AMIL's team would like to wish you a joyous Holiday season and a happy and peaceful New Year.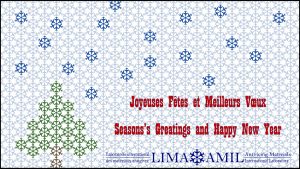 Adhesion Society Meeting 2018
AMIL was well represented to the Adhesion Society Meeting 2018 held in San Diego, California, USA at the end of February 2018.
Two papers have been presented during the meeting:
Development of a New Methodology to Evaluate the Rain Erosion Resistance of Icephobic Coatings
Experimental Study of Ice Adhesion on 3 Different Types of Ice
This annual meeting is a great opportunity for AMIL to meet industrial as well as academics in the field.
New Book Chapter Just Published
AMIL is proud to announce that a new book chapter, co-authored by four members of its team, has been published in Advances in Polymer Science. The chapter entitled Icephobicity: Definition and Measurement Regarding Atmospheric Icing has been selected to be included in the special issue Contamination Mitigating Polymeric Coatings for Extreme Environments guest edited by Douglas Berry (Boeing, Retired) and Christopher Wohl (NASA Langley Research Center). This book chapter contains key elements for the definition and the assessment of the icephobicity.
Congratulations!
Reference:
Brassard JD., Laforte C., Guerin F., Blackburn C. (2017) Icephobicity: Definition and Measurement Regarding Atmospheric Icing. In: Advances in Polymer Science. Springer, Berlin, Heidelberg
https://doi.org/10.1007/12_2017_36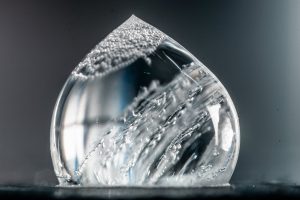 Twenty-two military attachés from nineteen different countries went to visit AMIL on Friday, February 9, 2018. The visit was organized in collaboration with the Ottawa Service Attachés' Association (OSAA). The aim of this visit was primarily to present the infrastructure, and the research conducted at AMIL.
Thank you for your visit!
Here are two links from the local news (french language)
http://ici.radio-canada.ca/nouvelle/1083357/givre-uqac-armee
http://ici.radio-canada.ca/tele/le-telejournal-saguenay/site/episodes/400488/episode-du-11-fevrier-2018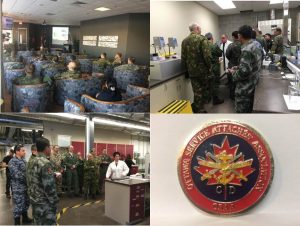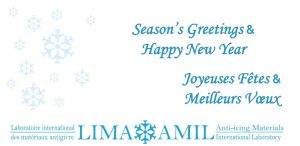 AMIL's Improved Testing Capabilities